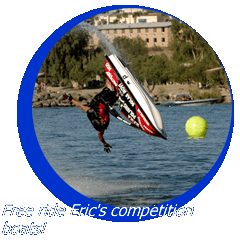 We are pleased to announce we will be broadcasting Eric Malone Freestyle Clinic and other important event and product information in a regular newsletter! Please sign up for our Newsletter and you will be informed of our next scheduled event!
Demo rides on Eric Malone's World Championship Freestyle Personal Watercraft
Demo rides on Eric Malone's other Competition boats
Day 1: training and free ride
Day 2: training, WFWA Jump Show, psychology overview, free riding, fun day...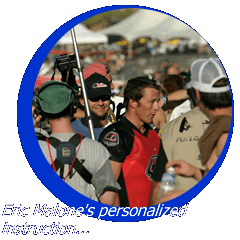 WFWA T-shirts
Eric Malone T-shirts
Eric Malone's RAMPT DVD
Lunch provided both days
Personalized instruction is the theme of this event and other pro riders are often on site to help out with clinic for the weekend!
Equipment: all riders must bring there own equipment.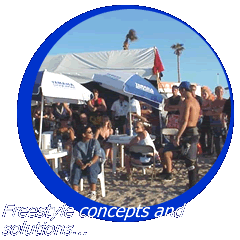 If you're looking to have fun and learn serious freestyle from the guy who does it first and best then spend the weekend with us!
Note: the above is a typical event. Each unique event subject to change.