EME World Finals Results from 2000 to 2012
World Finals 2012
quakysense WORLD FINALS 2012
EME introduces the "EME MICRO"
World Finals 2011
quakysense WORLD FINALS 2011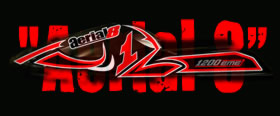 EME introduces the "Aerial 8!"
EME featured 10 by 20 foot booth at Lake Havasu for 2011 World Finals. We will also have on display, for sale, and taking orders of our all NEW HULL CALLED THE "AERIAL 8".
World Finals 2010
quakysense WORLD FINALS 2010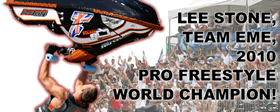 Lee Stone and EME
*** 2010 Pro Freestyle World Champion!!! ***
EME INTRODUCES THE BRAND NEW ' Q8 ' SKY 1200 CC -- Stone's ride as he won his title after performing the first ever Super-Flip in PWC racing history!
World Finals 2007
quakysense WORLD FINALS 2007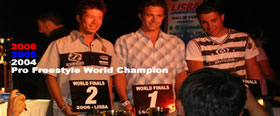 Eric Malone, 8-Time Pro Freesytle World Champion
EME and Eric Malone presence at 2007 IJSBA World Finals was felt with historic weight with EME maximum performance personal watercraft - "WINNING the 2007 Amateur Freestyle Championship!"
World Finals 2006
Lake Havasu, WORLD FINALS 2006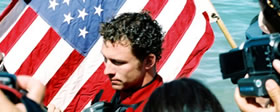 Eric Malone "Back-to-Back-to-Back" Pro Freesytle World Champion!!!
Eric Malone wins 3 "Back-to-Back-to-Back" Pro Freestyle World Championships!!! Eric performed "3 consecutive back-flips" for the first time ever to WIN his 8th Pro Freestyle world title!
Results from previous years coming soon...